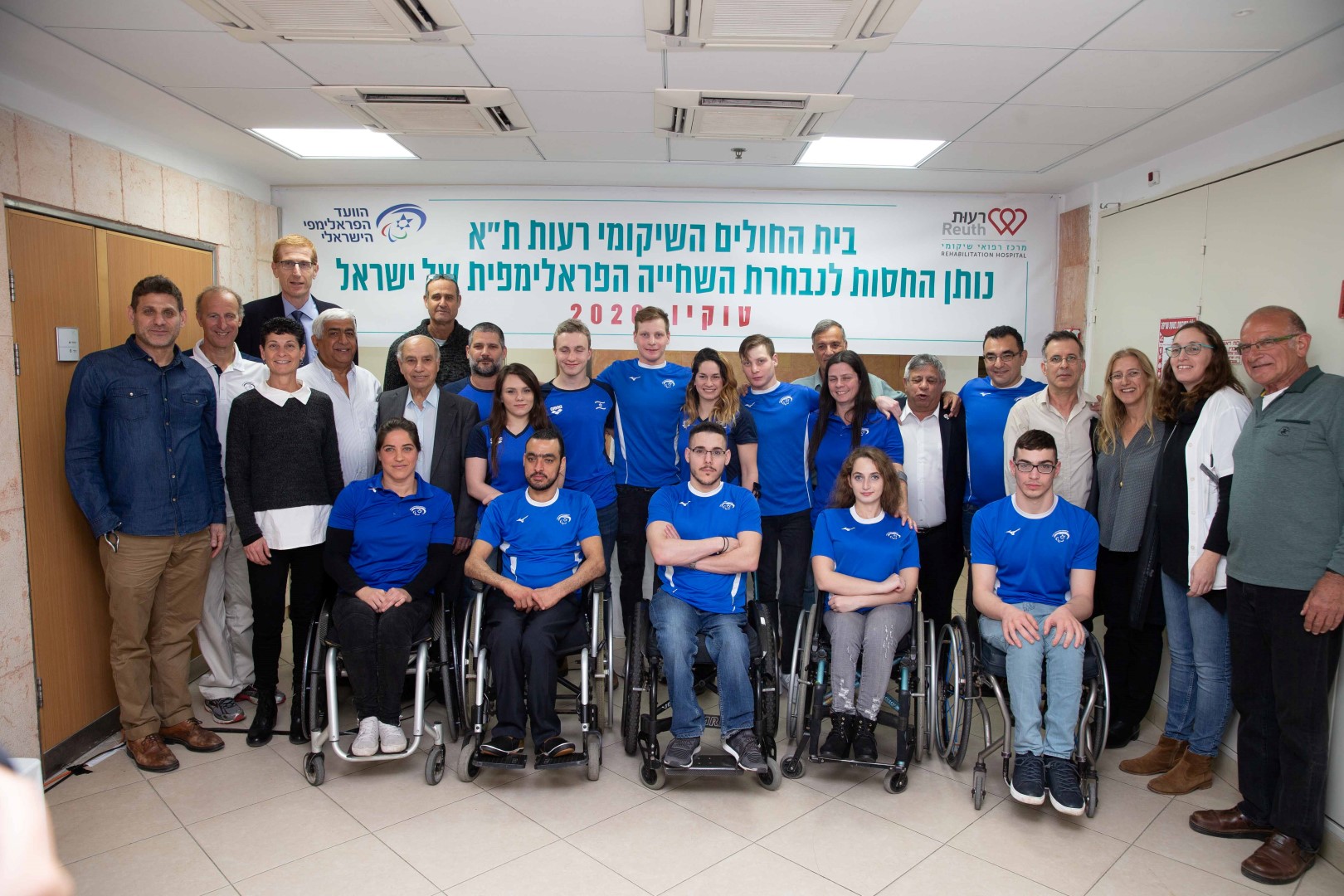 News from Israel: Paralympic Swimming Team
Reuth Rehabilitation Hospital will adopt Israel's Paralympic Swimming Team for the Paralympics games in Tokyo 2020.
In a ceremony held on 6th February in Israel, a collaboration agreement was signed between Reuth Hospital and Israel's Paralympic Committee.
As part of the medical sponsorship agreement, the hospital's multi-disciplinary team will provide medical treatments, consultation and support for all swimmers, in order to prepare them for international tournaments and championships leading to the Paralympic games.
The festive ceremony was attended by Dr. Dov Albukark, Director General of the hospital, members of the board of directors, senior members of the Israeli Paralympic Committee, as well as the Israel swimmers including Inbal Pesaro, the acclaimed Israeli swimmer.
Israel's Paralympic Swimming Team has delivered ground-breaking international achievements over recent years and only last year won 13 medals at the European Championship, including 3 gold medals, 4 silver and 6 bronze medals.
Dr. Dov Albukrek: "The hospital is proud to be a partner and accompanist to the Paralympic Swimming Team, which brings great respect to the State of Israel and serves as a model for the strength and determination of Israeli athletes. The swimmers of the national team are a symbol of athletes who have reached the world top despite everything and have made it a lever for growth and excellence. As a hospital that promotes excellence, we will give the swimmers the full support and professional medical treatment in order to enable them to cope best with the enormous challenges facing them on the way to the Olympic medal.
Olympic medalist Inbal Pesaro, representative of the swimming team: "It is not another agreement on paper that promises to provide services, it is an agreement with great value, each of the swimmers is aware of the importance of our cooperation and will continue even after we return from Tokyo. "
< back to main page